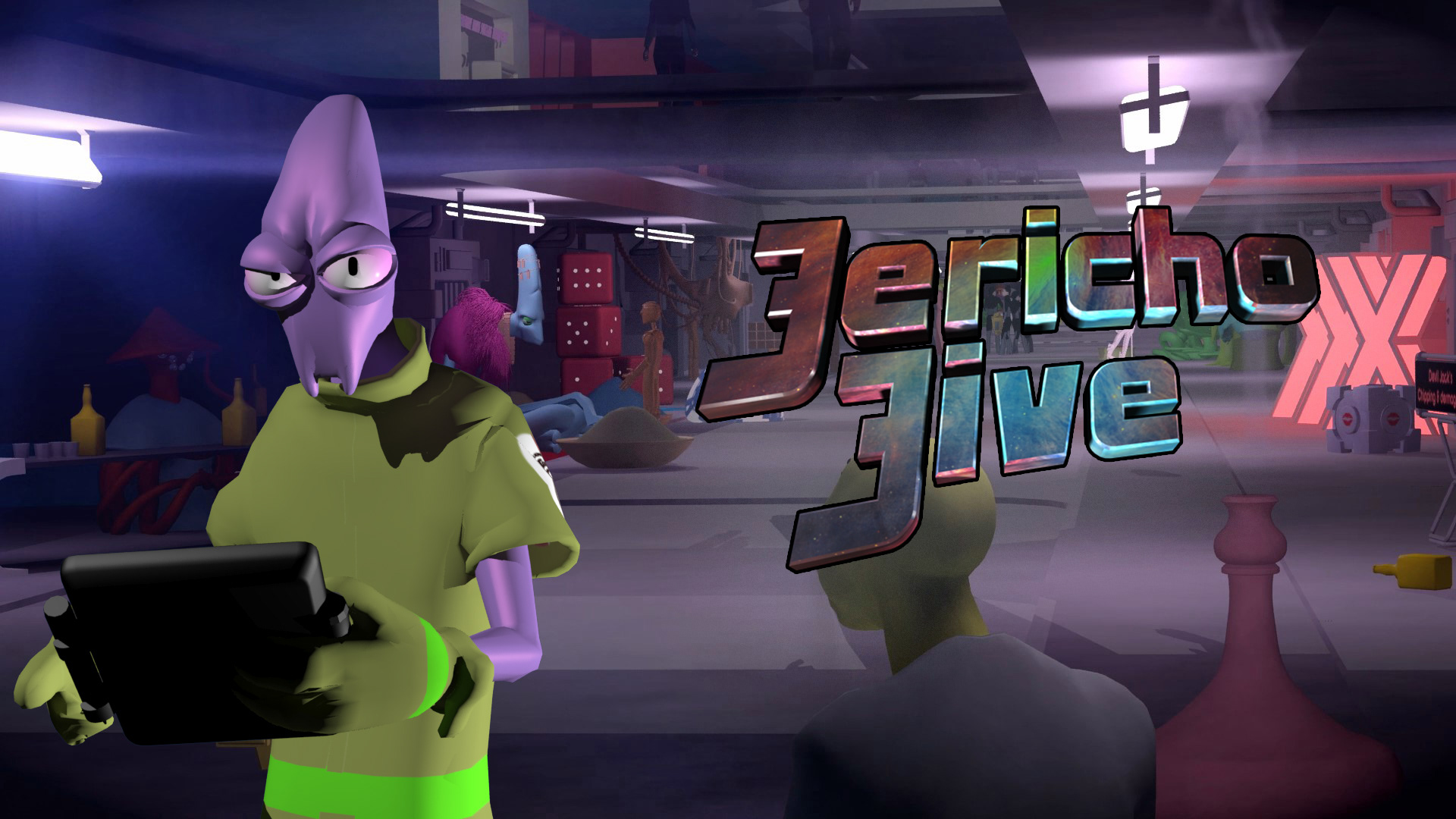 Jericho Jive is a 3D animation in progress.
Planned as a season of 12 episodes, lasting 22 minutes each.

The top layer of the story arc is about a female space messenger that experiences the strangeness, anomalies and action that you can get into a trillion parsecs from home.
We are looking for distributors.
Currently there is a position for 1 animator ( 3ds max, in style as pictured above ) that needs to be filled at a later time. Facial animation and lipsync skills are a huge plus. Send animation showcase to inkrabid@gmail.com if interested.